10 Conversion Segmentation Tips to Optimize Your Online Business
Let's be honest. How many of you started out with a 100% focus on the
overall
website conversions or conversion rate?
There is nothing wrong with putting some attention on this metric, but it is not the end of the story.
Conversion segmentation is a must if you want to do
great
instead of just good.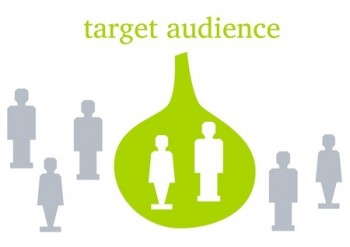 There are literally hundreds of ways to segment and optimize your website conversions.
I could write a complete book on this topic… maybe in the future. :-)
In this post I will dive into 10 conversion segmentation tips you should definitely give a try!
1. Channel
What traffic sources are delivering your greatest ROI?
Can you do anything to increase the conversion rates of the least performing channels?
Or should you just concentrate on and move your budget to a few of your top performers.
In my opinion, segmentation step one is taking a close look into each of your channels and how they are performing.
Do you feel you already made it through this first stage? I encourage you to think about
conversion attribution
to drive smarter decisions.
Offline marketing and segmentation strategies can often be (partly) applied online as well (lessons from McDonalds):
2. Landing Page
Another great way to
move from zero to hero
is by optimizing each of your landing pages. These
10 tips on increasing your conversion rate
might come in handy.
Ok, let's address a difficulty here.
Each of your segmentation options might interact with other ones at the same time. In this case you might want to take a look at specific landing pages segmented by traffic source.
For example, some of your landing pages might perform better in paid channels than others.
Google Analytics secondary dimensions
really help you to gain greater insights into deeper segments.
3. Browser
It wouldn't be the first time that one browser outperforms a few other browsers.
In order to raise specific and overall conversion rates, you need to take a look at your browser's performance.
It's a good practice to start looking at the top 10 (filtered on highest traffic) first.
You could compare the worst performing browsers with the top performers.
Especially if you are reaching a lot of visitors each day, you should consider to invest enough budget to optimize the lower performing browsers.
Tip
: I have seen major chances on optimizing the older versions of Internet Explorer. While aggregated they might count for more than 10% of your total traffic! And their initial conversion rates are often dramatic.
4. Device Type
Is your website mobile responsive? Do people finish your payment process in mobile browsers as well?
We are in a decade of explosive consumption growth in the mobile and tablet market. You don't want to stay behind and lose many of your (potential) customers!
I recommend to watch this video of "Google Webmasters" about optimizing the top mobile tasks on your website:
5. Country
Many of you are probably receiving visitors from countries all over the world. At least I hope so. :-)
In order to serve them all in the correct way, you should think about a
multilingual and multiregional SEO approach
.
There is a lot to win and a lot to lose here.
If you are running an international business and are only targeting English-speaking consumers, you still want to pay attention to country specific optimization.
6. User Type
Do new visitors convert better or worse than repeating visitors?
Based on the performance of these segments, you could choose to adapt your
retargeting strategies
. Or maybe add a few new ones here!
7. Internal Site Search
Do visitors using your site search module convert well or not at all? Your site search is a great, extra navigation doorway for your website visitors, don't neglect it and
optimize
instead!
You do want to show your visitors great result pages so that they are able to perform their desired action.
Besides this your site search brings up a wealth of information you can use to structure your website in the perfect way.
8. Search Keyword
Both for your organic and paid keywords, it is important to look into conversion segmentation.
What are your winners and what are your losers?
I like to bring up a case of one of my affiliate websites in the health and fitness niche. The focus is on growing organic traffic and conversions.
Actually, this site is a big winner after
the last Panda 4.0 update
. I must be doing something good; traffic has been doubled since then. :-)
Ok, back to the important stuff.
My main goal of this particular website is driving traffic to Amazon. As it perfectly fits a "hot" product niche, many visitors are willing to buy products on Amazon.
I have compared two groups of visitors:
First group of visitors that land on my website with a query including "best".
The other segment consists of visitors arriving on my website without a query including "best"
When excluding the (not provided) group in Google Analytics the data looks as follows:
Segment one – without best

Segment two – with best

And what do we see here? Seach queries that contain "best" are outperforming the other queries by far.
With "best": 27% CR (clicks to Amazon)
Without "best": 16% CR (clicks to Amazon)
This tells me a lot about the intent of specific visitors and certainly does help me with future plans on expanding and optimizing this website.
9. Day of the Week
In general – it is risky to make this kind of a statement – Monday is the top conversion performing day in many niches.
Well, take a look at your figures and see whether your brand visibility should be adapted during the course of the week.
Take into account that this is not an easy one. On some days people might be searching more and find your website. On other days they might decide to buy.
However, it is still worth to know more about the behavior on specific weekdays and compared to the weekend.
10. Frequency and Recency
If you are familiar with data analysis, you know it's better not to focus on averages. Instead, look at the distribution of data segments.
Last but not least, try to understand how visitors interact with your website.
Do your visitors convert better if they pay you one visit, two visits, three visits or…? Do they take one day to convert or maybe even longer than a month?
Are there ways to persuade visitors to directly buy your products? This without them leaving your site and doing a competitor comparison first. If they find them better, you might lose a potential customer!
Thanks for staying with me to the end. I really hope these conversion segmentation tips help you to increase your segmented and overall website conversion!
If you want to know more about segments in Google Analytics, I welcome you to read
my segments guest post on Online-Behavior.com
.
Well, I am more than happy to hear your thoughts!
Please consider
subscribing to the OnlineMetrics blog feed
to have future articles delivered to your feed reader. And as always, if you like the article, I very much appreciate a comment or share!